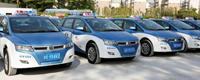 China Taxi Project
BYD taxi total deployment:2,550 systems
Displayer E6 and dual lenses camera in the model E6 of BYD taxi are installed. Model E6 is a kind of vehicle that uses power.
Hefei taxi total deployment:9,300 systems

USA School Bus
Total Deployment: 50,000+ Systems
In 2004, with our partner we released the first generation MDVR V6 for US yellow school bus. So far, it has installed more than 50,000 systems on US school buses and established its irreplaceable position in the US security market.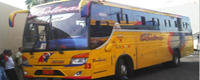 Ecuador Bus/Taxi
Total Deployment: 55,000+ Systems
It is the largest mobile surveillance project invested by government in Ecuador, providing a total solution to Ecuador national public security, emergency management, traffic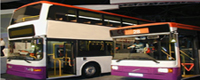 Singapore City Bus
Total Deployment: 1,000+ Systems
The hybrid MDVR S28 was used in this project. S28 can provide the solution with 14pcs analog cameras plus 2pcs high definition IP cameras 720P. The removable dual hard disk for total 2TB capacity can support long time recording and easy record files backup.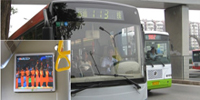 China Olympic Games Beijing Bus
Total Deployment: 8,000+ Systems
In 2008, we where honored to be the only appointed supplier for mobile surveillance for Olympic Games. It integrated the surveillance solution with multi-media technology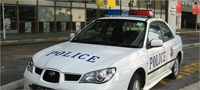 USA Police Car
Total Deployment: 5,000+ Systems
The Netherlands Public Bus
Total Deployment: 2,500+ Systems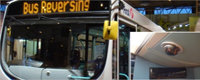 Sweden Volvo Bus
Total Deployment: 1,000+ Systems